Platform 21
Local Theatre Connections
Thanks to a grant from the Local Connections Fund, Healthy Arts is able to provide opportunities for local actors and writers – residents of the borough who have missed taking part in their regular hobby due to the closure of venues. During Lockdown 3.0, we will run a series of online sessions for the local amateur theatre sector that will help people reconnect, make new friends and brush up their creative skills in a performance project entitled 'Platform 21'.
The project will support people from Wigan & Leigh's adult community acting scene during February and March 2021. Facilitated by Actor/Director, Martin Green, participants will be linked up with writers from the Paperback Writers & Dark Writers groups – or any other local writers who would like to take part. Julie McKiernan will mentor the writers.
After exploring acting technique in group sessions, the cast will rehearse and record the new scripts for sharing with a wider audience. This will provide a fantastic opportunity to refresh skills and develop self-confidence following the lengthy period of inactivity and lack of social activities as a result of Covid-19.
One-to-one sessions will also be offered to give participants some direct and specific coaching – either in acting, writing or comedy performance.
It is hoped this project could help to relaunch Platform Theatre Company and spark some new performance opportunities for a brighter future.
"Thank you for your fantastic direction. I had great fun and learned so much from being part of the community theatre group" (Sam)
Interested people should email Healthy Arts by Sunday 7th February as sessions will take place from Monday 8th. There is no cost to participation as this project has been made possible thanks to a grant from DCMS in partnership with the National Lottery Community Fund.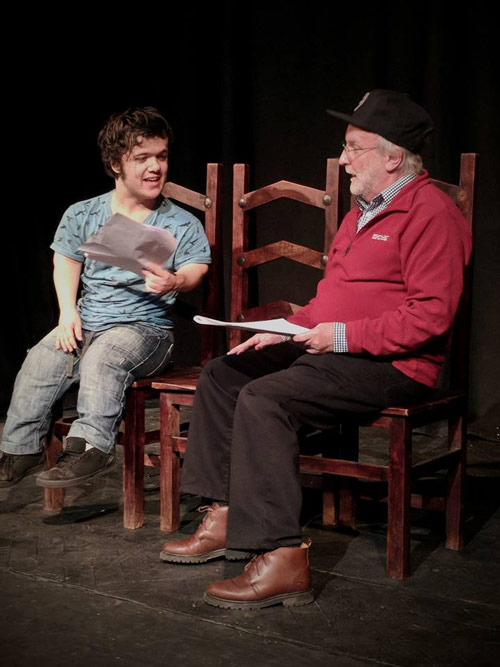 It is wonderful that all these different organisations are coming together. It must be one of the hardest things in the world to educate people in such an entertaining way. It was absolutely wonderful.
I was wondering how do you make a bog sound interesting. The team from Healthy Arts have done that pretty well.
I really enjoyed it, well organised (which I'm sure was a nightmare!) and a really unique event. Loved how so many organisations came together - each giving their own expertise.