Healthy Arts is one of 93 organisations across the country to be awarded funding from the Platinum Jubilee Fund, which has been launched by The National Lottery Community Fund to celebrate 70 years of Her Majesty The Queen's reign, by providing impactful grants to projects across the UK that are helping to bring communities together.
Here is the final documentary of a 12-month project between professional artists and the community of Leigh, in celebration of Queen Elizabeth II's Platinum Jubilee.
The main strands of the project include:


An art exhibition consisting of 1000 origami paper cranes and 333 Japanese haiku poems that will grow and flock month by month. Traditionally it was believed that if one folded 1000 origami cranes, one's wish would come true. It has also become a symbol of hope and healing. It is common for groups to come together to fold them for health and wellbeing.
ORIGAMI PAPER CRANES – with Brian Whitmore
Origami drop-in dates at Leigh Spinners Mill, Community Room, Floor 2
Saturdays 18th June / 20th August / 15th October / 3rd December / 19th February - 1.00pm to 3.00pm
If you want to make a paper bird, the quality of the paper is important. This can be collected free of charge from the Turnpike Gallery or the Museum of Wigan Life. Staff can also support you in accessing the films and returning your creations of origami or poetry to the artists for inclusion in the exhibition in Spring 2023.
Collection points:
Museum Desk, Ground Floor, Museum of Wigan Life, 41 Library Street, Wigan WN1 1NU
The Turnpike Gallery, First floor of Library, Civic Square, Leigh WN7 1EB
(Opening times: Tuesday to Saturday, 10am to 4pm at both venues)
HAIKU POETRY – with Louise Fazackerley
Family Poetry drop-in dates at Leigh Spinners Mill, Community Room, Floor 2
Saturdays 16th July / 17th September / 19th November / 15th January / 26th February - 1.00pm to 3.00pm
Schools and community groups can approach us for workshops and choose one of the following themes:
Birds and migration
Mills and local history
Hope and happiness
Kathleen Mary-Drew Baker
he Queen
Look our for Brian & Louise at the following events:
10th September – Digger's Festival, Wigan Town Centre
1st October – The Mine Is Yours Festival, Lancashire Mining Museum, Astley Green

FLYING SHUTTLES – with Sarah Gough & Louise Fazackerley
A dance poetry project for young people with the Everything Human Rights Group. Open to new participants aged 8 to 16.
Exploring birds, migration and the anti-slavery movement in mills.
Poetry: Tuesdays 26th July, 2nd August & 16th August - 7.00pm to 8.30pm
Dance: Thursday 18th August, Friday 19th August, Monday 22nd August - 10.30pm to 1.30pm
Both Dance & Poetry groups together: Tuesday 23rd August - 10.30pm to 1.30pm
Performance day for both groups: Wednesday 24th August – 7.00pm to 8.00pm
INK INC YOUNG WRITERS – with Louise Fazackerley
A new regular young person's creative writing group for ages 11-16.
Tuesdays: 13th & 27th September / 11th & 25th October / 8th & 22nd November 6th December / 10th & 24th January / 7th & 21st February / 7th March
Every fortnight on a Tuesday 7.00pm to 8.30pm at Leigh Spinners Mill
THE WORDSMITHS – with Julie McKiernan & Lisa Johnson
An adult creative writing group who will learn how to display their words in creative ways. We will create a trail of writing for Leigh Spinners Mill using short pieces of prose and poetry - captured in clay, paper and textile art.
Some sessions will take place at Leigh Spinners Mill and others at The Coffee Stop, Railway Road, Leigh.
Tuesdays 6.00pm to 8.00pm
Writing at The Coffee Stop: 7th June, 5th July, 2nd August
Introduction to Making Art at Leigh Spinners: Tuesday 6th September
Writing at The Coffee Stop: 4th October, 1st November, 6th December
Writing at Leigh Spinners Mill: 17th January
Making Art at Leigh Spinners Mill: 7th February, 7th March, 11th April

NESTS & HOMES – with Emily Calland
A group for adults to create ceramic interpretations of Nests and Homes, inspired by Leigh's rich cultural and historic heritage. You'll be guided through the process of creating slab, hand-built pottery and learn how to professionally glaze and finish each piece.
Saturdays 1st, 8th & 15th October at Leigh Spinners Mill, 12.30pm to 2.30pm
Some places on this course will be prioritised for people from Leigh postcodes.

SPITTING FEATHERS – with Steve Fairclough
Oral history project working with Primary School children and adults, creating an exhibition of words, stories and pictures that will encourage young people to engage with the oral histories gathered in the wider community. This project will develop participant's empathy and interest in their past and future in Leigh, developing a storytelling experience for families and friends.
Two local primary schools will be selected to take part in this project and a series of adult 'drop-in' sessions will take place at Archives: Wigan & Leigh, Leigh Town Hall as follows:
Tuesday 13th September, 10.30am to 12.30pm
Tuesday 20th September, 10.00am to 2.00pm
Monday 3rd October, 5.00pm to 7.00pm
The following workshops will then complete the project:
Tuesday 18th October, 1.00pm to 3.00pm Old Grammar School, Railway Road
Saturday 29th October, 10.00am to 1.00pm at Leigh Spinners Mill, Community Room
Saturday 12th November, 10.00am to 1.00pm at Leigh Spinners Mill, Community Room

SPINNING STORIES – with Steve Fairclough
From the 'Spitting Feathers' workshops, an exhibition of stories, words and pictures will be created under the title of 'Spinning Stories' – further dates and times to be confirmed for the months of February / March 2023.
FLYING THE NEST – with Will Travis from A Will & A Way
Regular drama workshops for an intergenerational group. These sessions will include rehearsals between November 2022 and March 2023 for a new play by Joe Walsh.
KEEP CHECKING IN FOR UPDATES ABOUT WORKSHOPS & EVENT TIMES
Artists:
Louise Fazackerley (Poet)
Brian Whitmore (Visual Artist)
Julie McKiernan (Writer)
Lisa Michelle Johnson (Visual Artist)
Steve Fairclough (Creative Facilitator)
Will Travis (Actor/Director)
Emily Calland (Wigan STEAM)
If you missed the Paper Birds Platinum Jubilee project launch event, you can see a little overview here.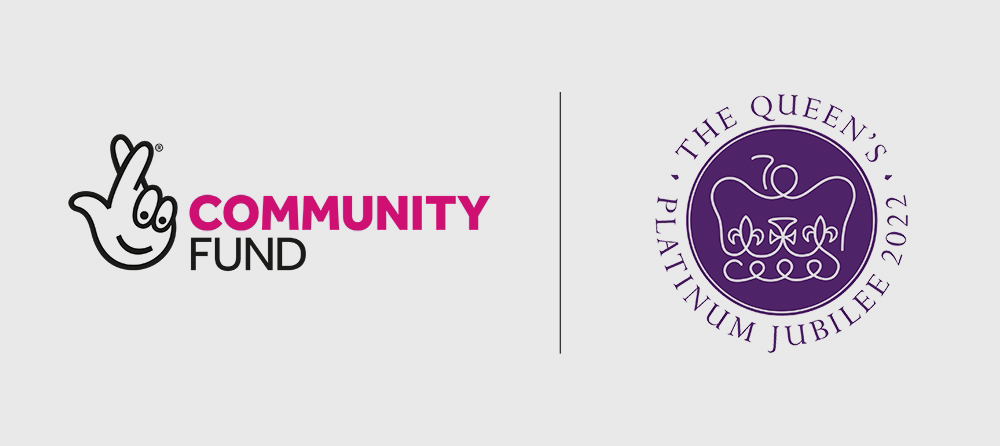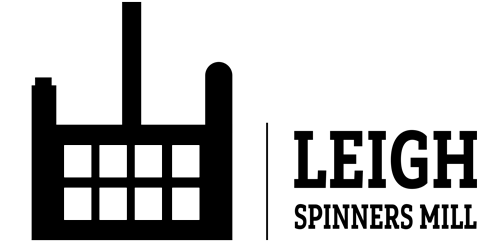 We are delighted to be supporting communities to prosper and thrive during a celebratory year for the United Kingdom. Thanks to National Lottery players, Her Majesty The Queen's Platinum Jubilee will be marked by events and activities across the country, including here in Leigh that bring people together to build friendships and connections. We look forward to seeing the lasting impact this momentous occasion will have on people's lives.